The Media Takes No Responsibility to Inform and No Shame For Failure to Do So ...
Now that the political realities, or impossibilities, are emerging for the expected next mayor, Bill de Blasio, the media is panicking about how little they were caught unawares of Mr. de Blasio's impending win. Like True News From Change has been pointing out, it was the media's job to vet Mr. de Blasio, and now, as the media worries about how Mr. de Blasio plans to translate his positions into actual government policy, the media forgets that it was they themselves, who gave Mr. de Blasio as pass during the primary election season.
"So which is Bill de Blasio, Sandinista or Clintonista, radical or clubhouse regular ? It's a good question, particularly considering how vague he has been about so many things as a mayoral candidate." (Daily News Op-Ed via True News From Change)
... But Sal Albanese Calls Media Out
How the Media Lost the Race for Mayor. Bill de Blasio won the Democratic primary. Sal Albanese did not. But thanks to poor coverage of the race, the former councilman argues, New York's voters are the real losers.
No doubt, Mr. de Blasio has won the hearts of New Yorkers. If he lives up to expectations, I believe that he could make the five boroughs better for all of us. But "ifs" and "coulds" don't pick up the garbage or keep the city safe. We would be much better off if we knew what our next mayor had accomplished and really plans to do over the next four years. Unfortunately, the fourth estate has failed to provide that information.

Elections have consequences, and so does the way that we cover them. For the sake of our city's future, we must demand better. (Sal Albanese * City Limits)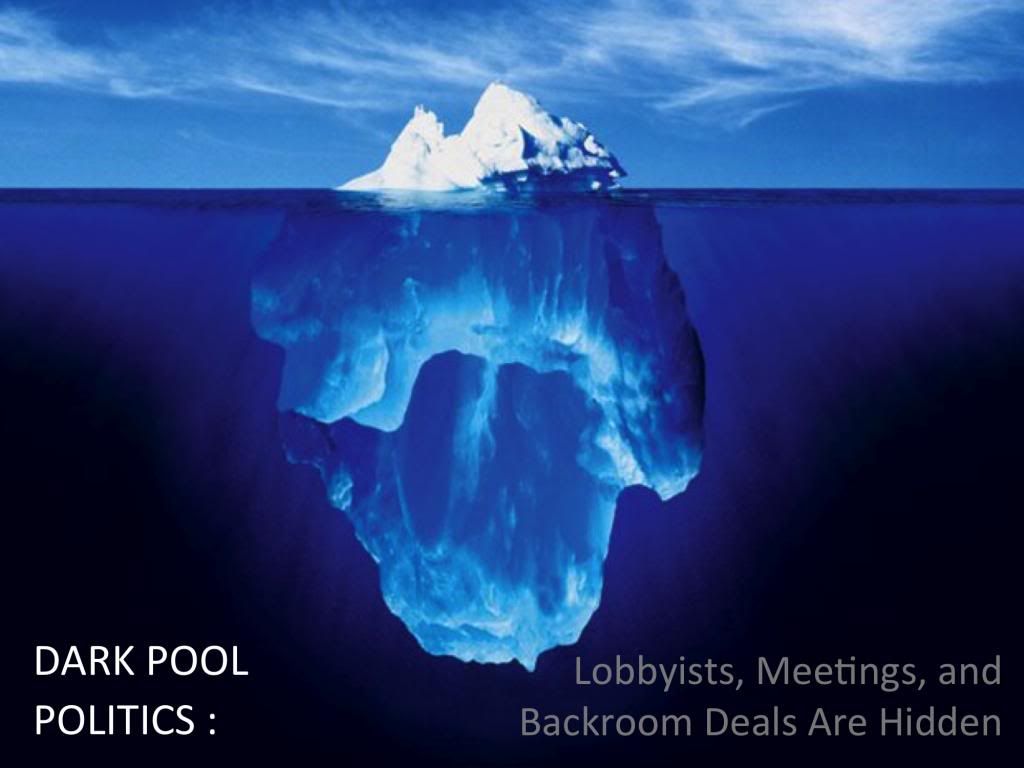 Money in Politics. Despite Mr. de Blasio's claims that he was the true progressive in this year's mayoral Democratic primary, he's certainly embraced the role of money and lobbyists in electoral politics, an apparent contradiction of core progressive values. A spot financed by a pro-Bill de Blasio "super PAC" in the New York mayoral race charges that Joseph J. Lhota wants to help big corporations and developers. The campaign commercial will be broadcast in a $1 million media buy could be used by Mr. Lhota to suggest that Mr. de Blasio, who has spoken out against super PACs, is acting hypocritically by not renouncing their support. (The Ad Campaign : Group Backing de Blasio Tries to Shackle Lhota to Tea Party * The New York Times)
Money is King in NYC Mayoral Politics : Bill De Blasio Campaign Rakes in $3.7 Million http://t.co/ng3a0ddQcs

— Informed Voting (@informedvoting) October 25, 2013
All fluff and no substance. New York magazine is looking forward to the de Blasio family's holiday card. But then what ?
First look at the cover of next week's magazine: Meet the De Blasios pic.twitter.com/Si7AjnAYtg

— New York Magazine (@NYMag) October 25, 2013
Hospitals Still Face Chopping Block, Employees Keep Receiving Layoff Notices
Let Them Eat Cheesecake : Buying Creamy Pies While 500 LICH Employees Receive Layoff Notices
SUNY lays off 500 Long Island College Hospital employees @DownstateLICH @SUNY http://t.co/IVT23sLzn3 @deBlasioNYC @JoeLhota4Mayor

— StopNYMRT (@StopNYMRT) October 26, 2013
St. Vincent's Hospital. Healthcare activists are trying to pressure NBC 4, the host of the next mayoral debate, to ask hospital-related questions of the mayoral candidates. What do the candidates plan to do to save all of New York City's community hospitals ? Do the candidates have plans to replace the full-service hospitals that were closed under the Bloomberg-Quinn administration ?